Has Your Job Situation Changed Due to

COVID-19?

Loss of

Health Insurance?
Quote and apply for subsidized health insurance by Clicking HereClicking Here
Compare Lowest 2024 Health Plans in

CALIFORNIA
Get Insured in
3 Easy Steps!
Get Insured in 3 Easy Steps!
Covered California is the state exchange where Californians are able to shop brand-name health insurance companies, and receive financial help based on income. Since October of 2013, when you apply through Covered California you may qualify for a discount on your health insurance plan, or gain access to the state's Medi-cal program. Regardless of which route you take, let Covered California's free service make the process easy!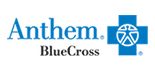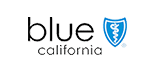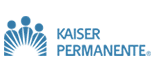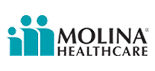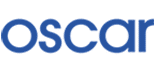 We've Located 50+ Health Plans and Discounts Near You
5 PPO Plans
Higher out-of-pocket costs
Your choice of providers
Varying % of services covered
5 PPO Plans
Higher out-of-pocket costs
Your choice of providers
Varying % of services covered
How Health Connect Insurance Agency Can Help You?
Our individual specialist can answer your questions about affordable health insurance and even enroll you over the phone. Call us today (800) 786-5495 or send us an email.
Why Do I Need Insurance?
Having insurance is an important way to stay healthy and to pay for health care if you get sick or injured. Health insurance can not only assure your access to care to keep your body healthy, it also protects your peace of mind – you can rest assured that you will have help when you need it most.
When can I apply for Covered CA?
Anyone can apply during OPEN ENROLLMENT, which takes place Nov. 1, 2023, through Jan. 31, 2024
If you miss Open Enrollment, you can still apply for Covered CA if you have a QUALIFYING LIFE EVENT (QLE). Examples of QLE's are:

Loss of health coverage (increased income resulting in losing eligibility for Medi-Cal)
Changes in household (getting married, having a baby)
Changes in residence (moving to California from out of state)
Becoming a U.S. Citizen

For a full list of QLE's click HERE
What is Covered California?
Covered California is part of the Affordable Care Act, and is working to provide affordable health insurance for everyone. We are currently informing people about the benefits to Covered California.
About Health Connect Insurance Agency
Health Connect Insurance Agency is a dedicated Covered California in-person assistance and enrollment center. We are a group of Affordable Care Act specialist who are licensed and certified by Covered California and the California Department of Insurance to provide enrollment and renewal assistance in the Covered California insurance programs. There is NO COST for our services. Our specialists are trained to help individuals through the enrollment and renewal process. We provide assistance with Covered California plans throughout the year, not just during open enrollment. It is our goal to make the enrollment process easy and understandable so our clients are able to make the best decisions for themselves. We strive to ensure that our clients have the necessary information to make an educated decision about their health provider and the ability to make changes when they arise. Contact us for more information or make an appointment to review your specific insurance options.
We are Covered California Certified Insurance Agents. "Covered California," "California Health Benefit Exchange", and the Covered California Logo are registered trademarks or service marks of Covered California, in the United States. This web site is owned and maintained by Health Connect Insurance Agency , which is solely responsible for its content. This site is not maintained by or affiliated with Covered California, and Covered California bears no responsibility for its content. The e-mail addresses and telephone numbers that appear throughout this site belong to Health Connect Insurance Agency . and cannot be used to contact Covered California.
Contact Info
Health Connect Insurance Agency
302 N. Tustin Avenue Suite 201
Santa Ana, CA 92705
Hours: Mon-Fri 8am – 5pm, Sat 10am – 5pm
Call: (800) 786-5495
Email: Enrollments@www.healthconnectinsurance.com
CA License# 0L29729
CA License# 0L29729
Speak with a licensed insurance agent (800) 786-5495 Hours: Mon-Fri 8am – 5pm, Sat 10am – 5pm
Disclaimer: Health Connect Insurance Agency is a privately owned and operated independent healthcare marketplace, not a health insurance carrier or government website. Any logos, copyrights, or trademarks are the property of their respective owners. Insurance products, companies, and regulations vary by state, and the insurance companies and/or products listed or displayed on this page may not be available in all instances.